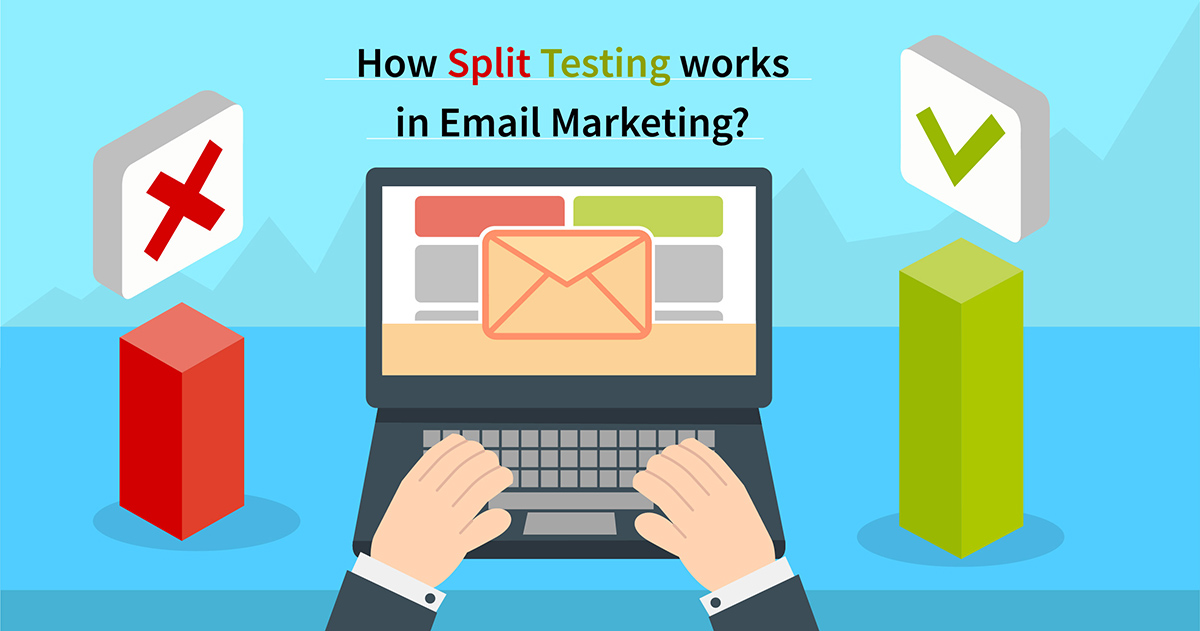 Have you ever found what is actually a Split Testing in detail? Or how it works in Email Marketing?
" SPLIT TESTING " is commonly referred to as A/B Testing and it is widely used because of its advantages, and it is easy to understand, analyse ..etc.
It allows you to compare two campaigns to identify which performs the best with the goal of boosting Conversion.
Working out with two campaign will let you know the most effective campaign regarding open and click ratio. With this, you can conclude what you can concentrate more to reach the targeted audience.
The split test can be done with Email campaign in the following way,
1. Subject line :
Choose the subject line which is more attractive and tends the customer to open the mailer.
For Example:
Subject line A: Ways for Lead Generation
Subject line B: Lead Generation Through Digital Marketing
Do an A/B testing on the subject line and check which works effectively.
2. Content :
Choose an adequately formatted, mobile-friendly email template like the ones shown below:
Pay attention to fonts, branding, images, and colour.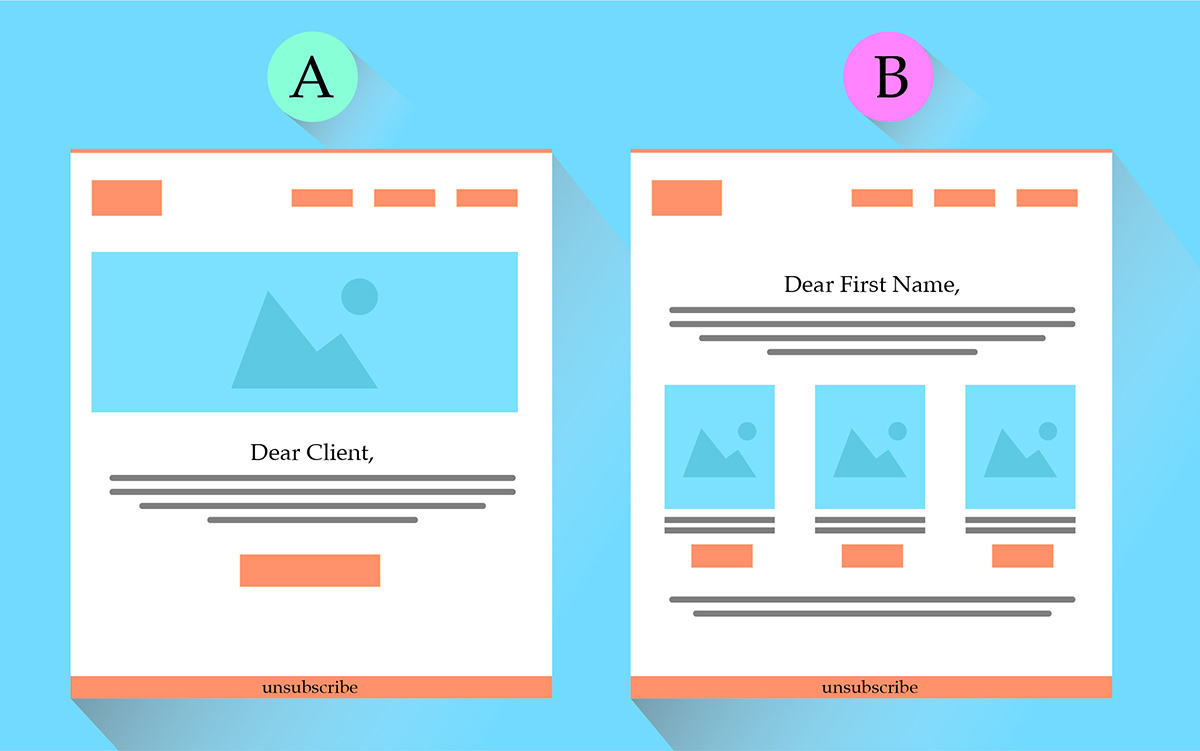 Make sure your email is short and scannable.
Write a call to action that makes subscribers want to take action.
Personalize the Content with First Name, Last Name.
Include forms with four fields like name, email address, phone number, company name to A Campaign Include structure with two fields like name, email address.
3. From Name :
Sender details are essential as many people do not open emails if they don't recognize the from address.
With different, sender name and email address you can do the A/B Testing as below,

4. Choose Recipient:
Test Before you choose the recipient or run A/B Testing because it is essential to test once before you start running a campaign as you can't make changes while the campaign is in the process.
Once both the Campaigns are ready, now it's time to choose the subscriber list or list to send.
The subscriber list selected with the subset of 20 % in A-List and a Subset of 20% of subscribers in the B-List, the remaining recipient will be run with winning campaign.

How will the winning campaign be decided?
Based upon the Open Ratio and Link Ratio in A/B Testing campaign the winning campaign is decided and the rest of the recipient is sent with the winning campaign.

So now, everyone will be aware of what is entirely a Split Testing is about.  A Step Before Success helps to reach your desired goal too faster than you expect to be! So a step of choosing your path of campaign need more attention before processing it.