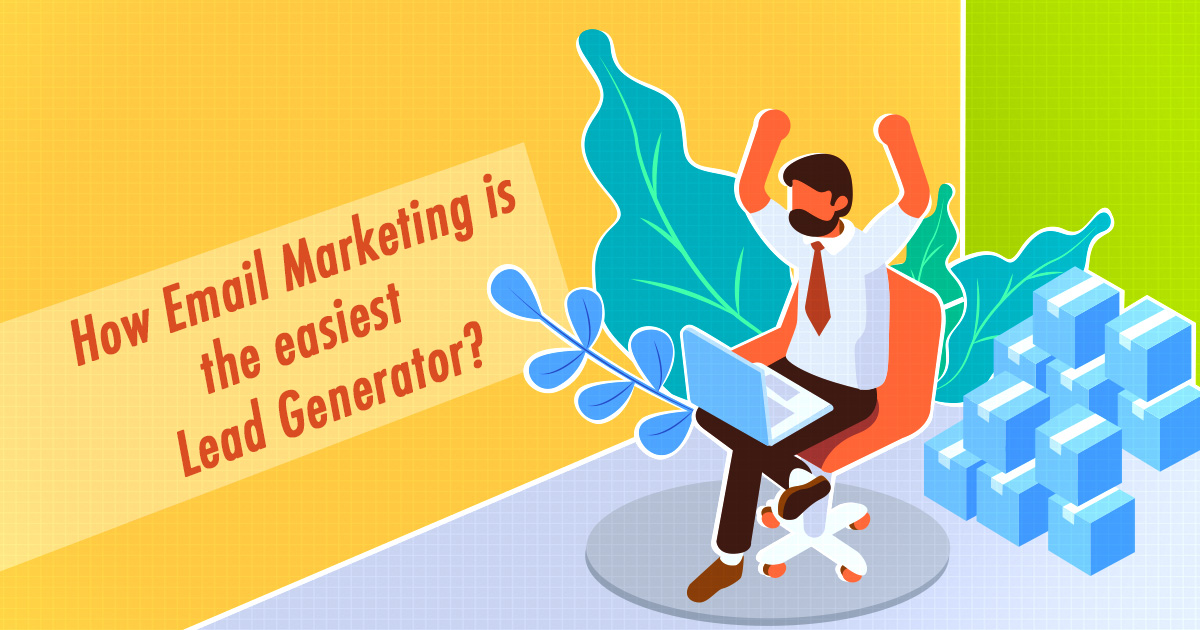 Email Marketing is an easy and cost-effective way to promote a business.
Email Marketing is a kingmaker to every start-up business because it helps to experience the growth in short term.
However, email marketing is the simplest way it to start with but needs some effort than the usual practice to achieve better.
To generate leads from email marketing, first and foremost your email should be opened by the recipient.
Here are some tips to achieve the mailer gets opened your mail:
1)    Always try to run your email marketing campaign on valid email addresses.
2)    Segment your email campaign; Segmentation is the difference between sending blast email and sending the emails in groups according to the targeted audience. With segmentation, you are more likely to increase sales and engagement.
3)    The subject line of email conversation is the most crucial element, and if your subject line isn't powerful enough to convince people to click and open your messages, you have no way to converting those people into leads. Also, it is vital that the content of your message matches the expectations created by your subject lines.
4)    Make your emails more personalized, when you meet someone, doesn't it feel nicer if the person greets you by your name rather than just saying 'Hi/Hello'. Personalized greetings or the subject line like greeting individually with their names has a chance for higher open rates.
5)    When you are blasting email through ESP (Email Service Provider), create your mail with creative images and links to track your audiences easily (But make sure, too much of links are not suggested).
6)    Don't use any unauthorized link in your mail, it may consider as a spam. Be aware of spam-free.
7)    Choose a perfect time to blast, based on your email list and time-zone. That helps people to get attention to your emails when they are active.
 Generate more Leads from Open rates;
Once the email has been opened from the recipient side, making them as a prospect is a big task for you!
Make sure with your ESP, that they can provide you with a complete monitoring method which makes to track your audience easily on your email campaign account like, who opened and clicked your emails.
So, that whenever you make a regular email activity, you can able to see whoever showing interest towards your mailers continuously, and make the track valuable with the people who are interested with you. This is a way where you can engage easily with them.
Also if you have a database of the mail list along with contact numbers, you can even approach them through telecom that makes so easy to build a further friendly relationship to generate leads.
But most people avoid you when you make a call and introducing your company profile to them, instead if you send a mail they have an idea about what you are going to talk and what will your perception in making them talk will be apparent without disturbing them. This makes them think a second and can respond you at any time.
Even after this can make a conversation lite and engageable!
Engageable conversation is possible only when you're blasting your emails to your targeted segment. (Like, Understanding their needs and requirements of the client at the time of scheduling the campaign will tend to open the mail easily by your clients that have a quick responding sequence.)
To make it even more comfortable, have a call to action (CTA) in your emails. If they are really interested towards the service, at least 10% to 40% of them are more likely to proceed to the call to action and make your goals easier (Have a call to action like Signup for Free instead of just Signup).
Always have special offers like discounts or offers, grabbing new collections etc., for the 1st time purchase, once they tasted your real service making them pursue for a long time is simple.