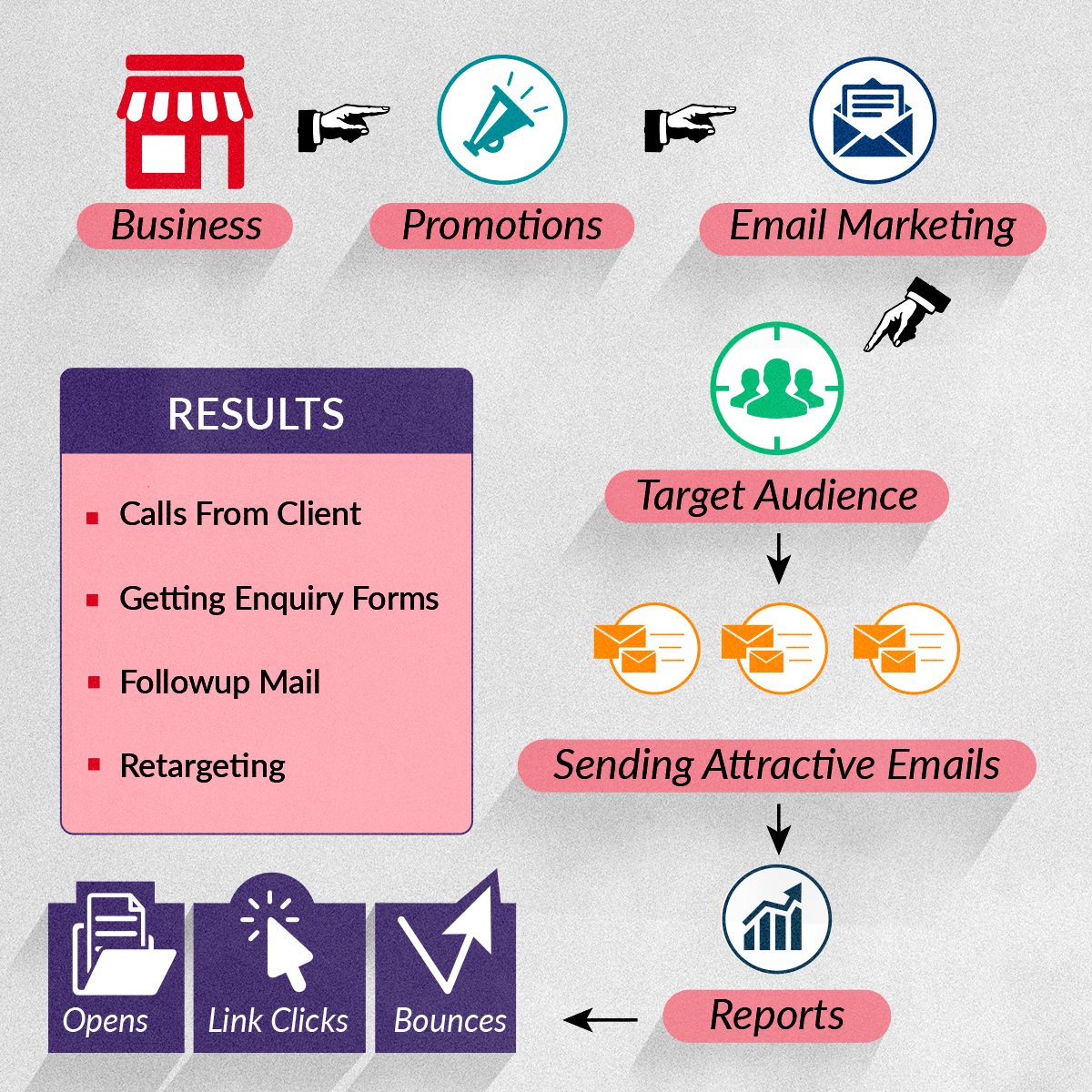 What would be your way of promotions if you would start your dream business? How could you move it getting strong leads?
If you want to create and have direct contact with your audience Email Marketing is the best root for your Brand Promotion.
Digital Marketing primarily plays an immersing role in promotions. Email Marketing gives the key to success by grabbing lots of customers. Email Marketing gives targeted business owners to send email to one or more customer for their prospects terms.
Through Email Campaign, you can reach a wide range of targeted audience at a very low cost. When can we say a campaign successfully ruined? A successful campaign can only make when the recipient takes action and engage with your business to help in getting leads and sales.
The most significant fact is that 90% of adults and 75% of teenagers use email on a regular basis, that is the reason why Email Marketing has still been a successful tool for the business promotion to get leads and sales.
Here are the Promotional Stages of Email Campaign to build your Business:
1.Know your goal.
2. Focus on the targeted segments.
3. Have a clean database with email id and contact numbers.
4. Have attractive templates with images and button.
5. Make your content spam free.
6. Personalize the campaign with First name and Last name.
7. Run the campaign from a domain mail id.
Once the campaign is done, Analyse the tracking report to get your client's behaviour and interest based upon the click ratios and open rate, link report and unsubscribe reports. Here it goes! You may also get lots of call and inquiries as a result of your email campaign!
As a result on the analysis, you can move on with the next step of actions like calling to the clients asking for the status or sending an offer mail, follow up emails and re-targeting the audience with the help of the report.
Have you not stated the promotions through email marketing for your business? Here is the way for your instant growth! Get our free demo now !!